Mario Bros games
We have 14 mario bros games Free total, and we are showing you from 1 to 6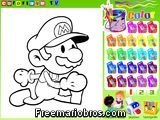 You have been chosen to design a new suit for Mario. He has been wearing the same clothes for long time and he needs to have if changed, so you will have to choose a good color combination in order to make Mario look modern and fashion.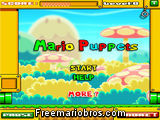 In this new world, Mario will not have to defeat Koopa anymore, he will have to rescue his friends from dying. You should group them according to their colors. If you can not be able to do it, they will die.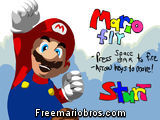 This time our hero must fly across the entire Mario World in order to rescue the princess. But it won't be easy because his enemies will try to hinder things for him. Help him dodge all obstacles and kill the baddies.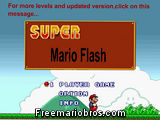 Our beloved friend and hero, Mario, faces a great challenge. He has to be really quick to succeed. Join him and help him overtake all the obstacles he will find along the way.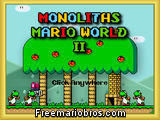 This is a classic Mario Bros game, you have to elude enemies and obstacles, defeat evil Koopa and rescue pricess Peach, however you need to remember that you should take the coins in order to increase your score and get new lives.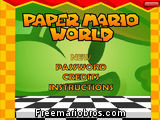 Mario has an important mission to accomplish. He has to rescue Princess Peach from Koopa. Even though it looks to be another Mario bros game, it is not, because this world is made of paper and it will not be easy at all to finish it. So you need to concentrate and do your best.
¿Te gusta freemariobros.com?
Most played
Required plugins